What are Jogo Grips?
Shoes have evolved dramatically over the past few generations, but there really isn't much different about how they stay tied. Now there is a simple solution that keeps your shoelaces locked in place. Jogo grips are easy to attach to any shoe, non-permanent, and  transfer in seconds.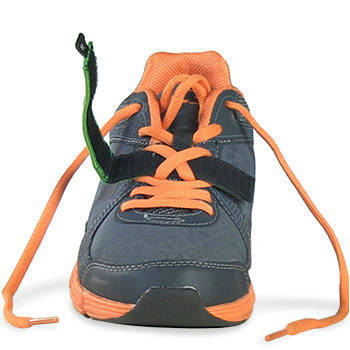 Step 1: First Time Only
Insert an opened Jogo Grip under the laces where they cross. The arched shape combined with the shoelaces keep Jogo Grips securely in place.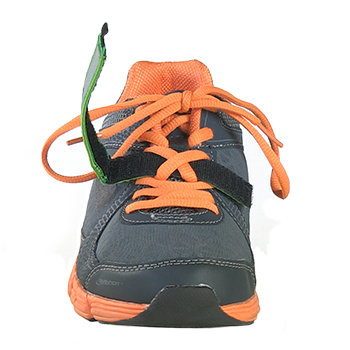 Step 2: Tie Normally
Jogo Grips don't interfere with lacing your shoes. Simply tie your shoes normally.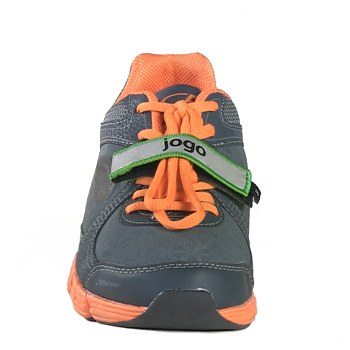 Step 3: Gather & Secure
Gather your laces and place down over the Jogo Grip. Then fold over the strap to secure.
That's It!
Interested In Custom Designs?
Jogo grips feature a printable surface area that can highlight your brand with custom screen printing. If you are a retailer or are responsible for brand management for your organization please contact us for a custom quote.